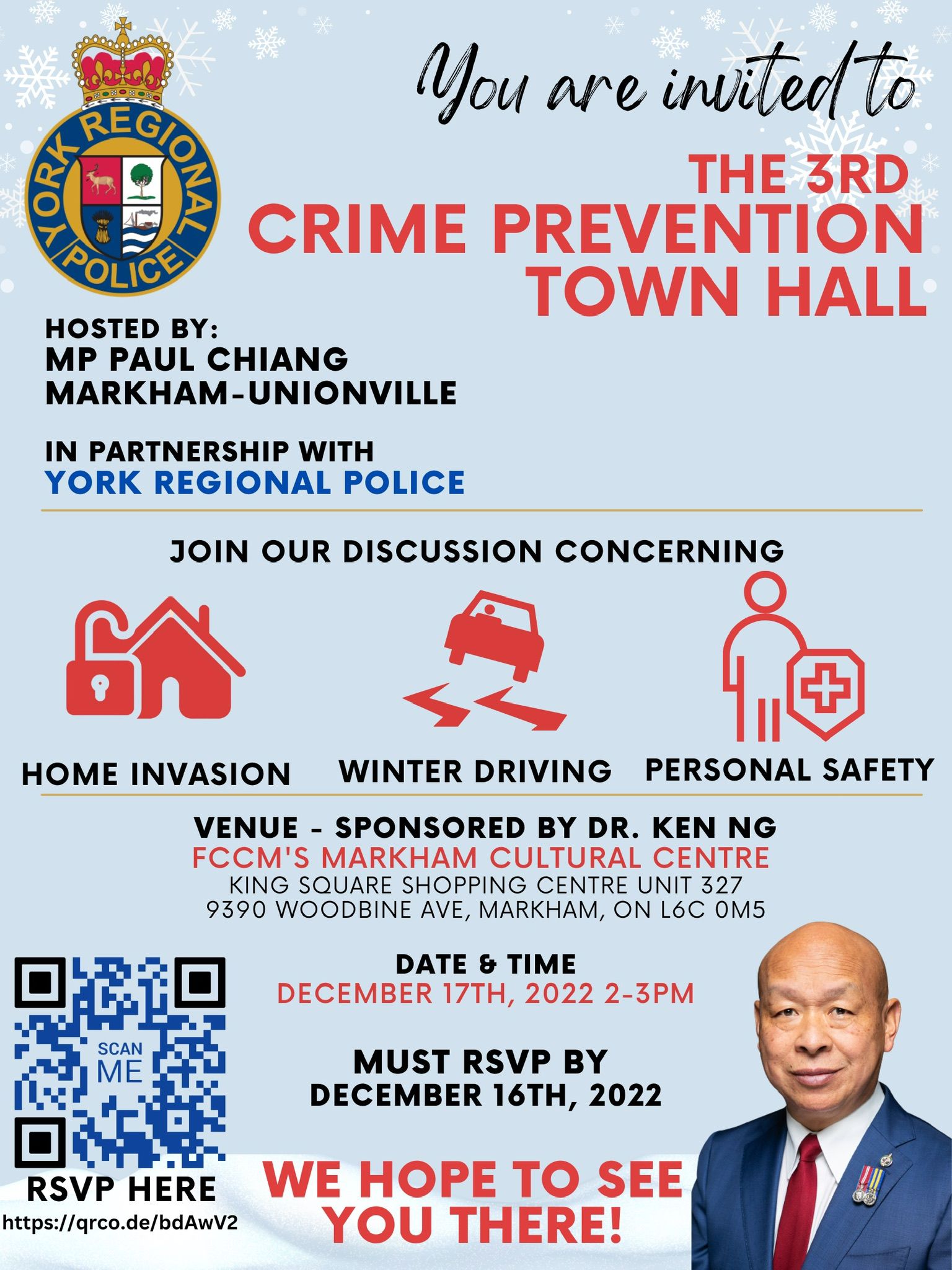 The 3rd Crime Prevention Town Hall
Our previous Crime Prevention Town Halls have been a great success. By popular demand, in collaboration with the York Regional Police, we are hosting our 3rd Crime Prevention Town Hall which focuses on Home Invasion, Winter Road Safety and Personal Safety.
Please join us to get tips from the experts of the York Regional Police on how to stay safe and protect yourself, family, and home.
This Crime Prevention Town Hall will be taking place on Saturday, December 17th from 2:00PM- 3:00PM at the FCCM's Markham Cultural Centre at the Markham King Square Shopping Centre.
Register for the 3rd Crime Prevention Town Hall here: https://qrco.de/bdAwV2

Newcomer Youth Green Economy Project
Are you a newcomer to Canada and interested in a career in the environmental sector?
The Newcomer Youth Green Economy Project (NYGEP) is an initiative of Toronto and Region Conservation Authority (TRCA) that supports newcomers aged 18-29 interested in exploring career pathways in ecological restoration, water management, green energy/green building, and environment education. 
Visit their program website at trca.ca/nygep to learn more and submit your application. There is no cost to participate.